As our nation faces a great political divide, UW experts and alumni explore the current state of democracy, our voting system, the enormous power and potential of social media, and the hopeful voices of the next generation.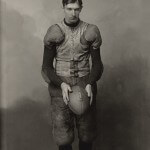 An excerpt from The Opening Kickoff explores how UW legend Pat O'Dea "put the foot in football" and gained long-overdue respect for the Wisconsin team during the early days of intercollegiate athletics.
What does it take to produce one of those courses with the funny name? We look at the intense planning, the in-the-field work, and the post-production effort required to create a MOOC.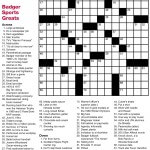 The third in our series of UW-themed crossword puzzles.
Departments
On Campus
Conversation
Contender
On Alumni
Diversions
Recognition
Fall 2014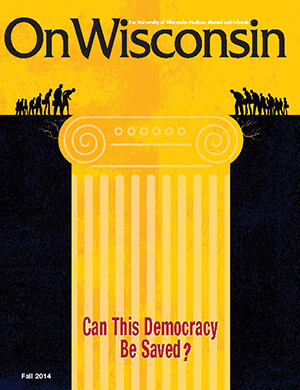 PDF [4.91 MB]
Scene
Tradition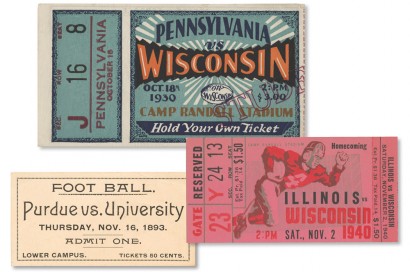 Flashback