As a graduate student, theater professor Patrick Sims became engrossed in the story of lynching survivor James Cameron. For a decade, he's been working to create a one-man play that preserves Cameron's place in history.
We take them for granted — until we suddenly lose them, that is. Thanks to an unusual clinic, people who rely on their voices to make a living have a place to turn for help.
David Rakel is one of the pioneers in the field of integrative medicine, which combines conventional and alternative treatments. He believes the discipline's emphasis on prevention can help cut rising health care costs, but skepticism remains.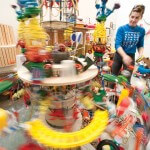 From the university's earliest years, the arts have held a special place on campus — for those who create or perform and for those who experience the results.
Departments
On Campus
Contender
On Alumni
Diversions
Recognition
Fall 2010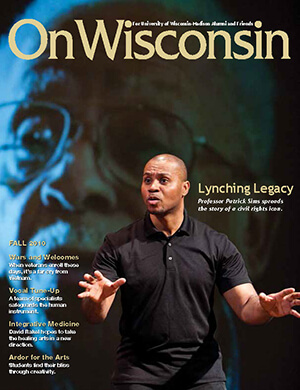 PDF [4.90 MB]
Scene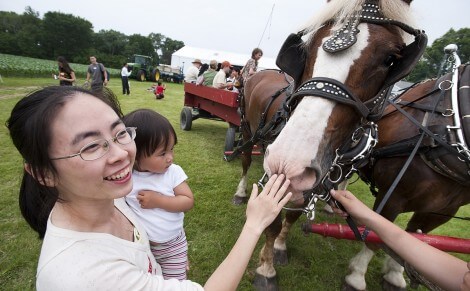 Tradition
Flashback