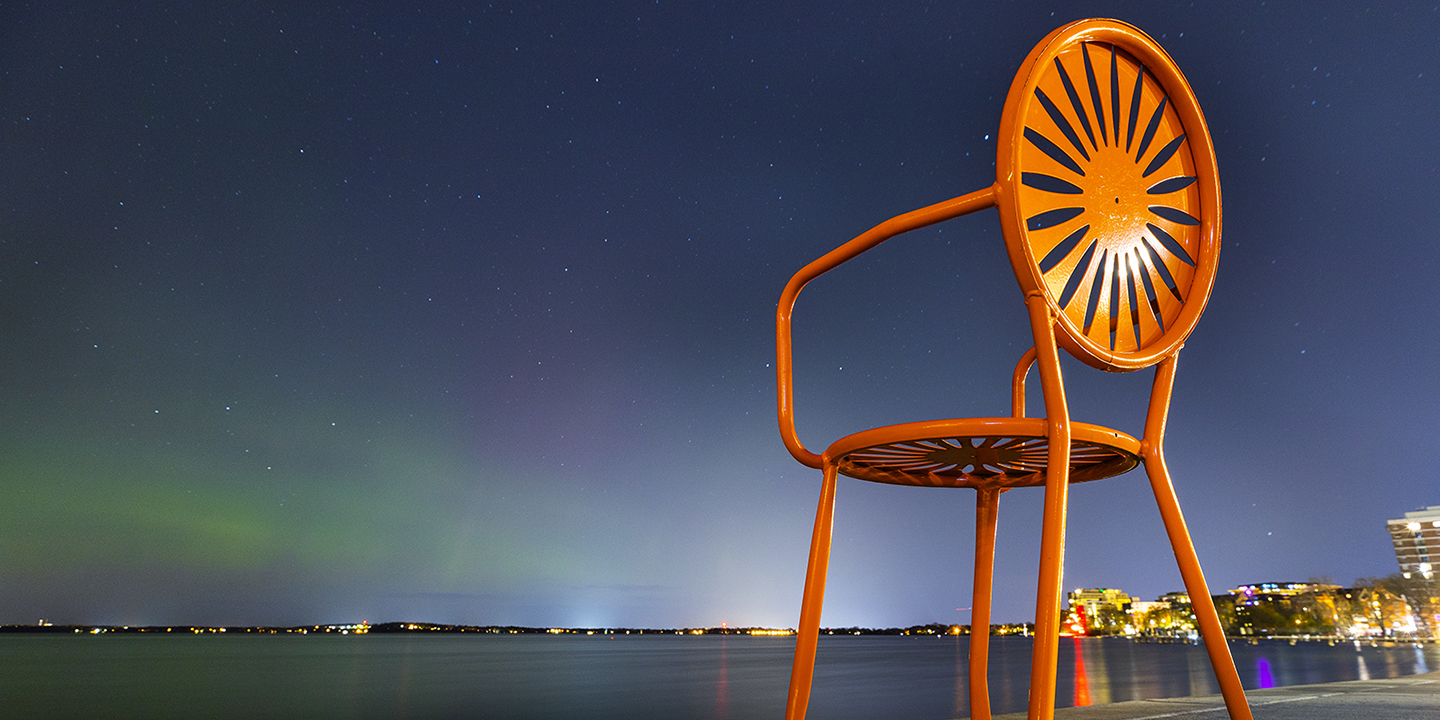 Badger Basics
Celebrate UW–Madison's 175th anniversary with a deep dive into campus traditions.
In honor of UW–Madison's 175th anniversary, we've pulled together a collection of articles about the things Badgers love best. Click on the links below for an immersion in all your favorite campus traditions, from the Fifth Quarter to Bascom Hill snowball fights to the Marching Band's classic rendition of "On, Wisconsin." It's the next best thing to sitting on a Terrace chair in a cardinal-and-white T-shirt with a scoop of your favorite Babcock Dairy flavor.
Here are the 14 things every UW–Madison grad should know.
The sunburst design is one of the UW's most recognizable symbols.
UW food has evolved from 19th-century pigeon soup to 21st-century grain bowls.
Read our definitive account of how and when the tradition began.
The set list balances tradition and innovation, with only-at-the-UW selections like "Beer Barrel Polka."
A hop onto Abe's lap is a high point of any UW commencement weekend.
The pregame party has grown from low-key to high-powered.
Follow the rise, fall, and rise of a beloved UW tradition.
Studying in the slightly creepy carrels has been a rite of passage for generations of students.
The legendary scoops are a student staple as well as a tourist attraction.
It's a time to meet other new students and learn the lyrics to "Varsity."
The epic winter battle pits the Southeast against the Lakeshore residence halls.
The 75-minute stroll brings a magical campus to life.
The concerts became a sensation in the '80s and then made a post-pandemic comeback.
The Wisconsin Union has hosted hundreds of euphoric ceremonies since 1929.
The cold-weather tradition began in 1940 with ice sculpture contests, a ski jump, and a Snow Ball.
The Wunk Sheek event brings together the university community and Wisconsin's tribal nations.
The steep slope serves as a blank canvas for getting the word out for a group or a cause.
For decades, student musicians have been wowing fans with over-the-top showmanship.
Campus Greek organizations raise money for charity with the musical-comedy show.
The Plaza Tavern began serving its iconic burger to UW students in 1964.
Competition can be fierce at the UW, whether it's the Daily Cardinal vs. the Badger Herald or the Lakeshore versus Southeast residence halls.
The UW's loudest sound signals boaters while startling Terrace crowds.