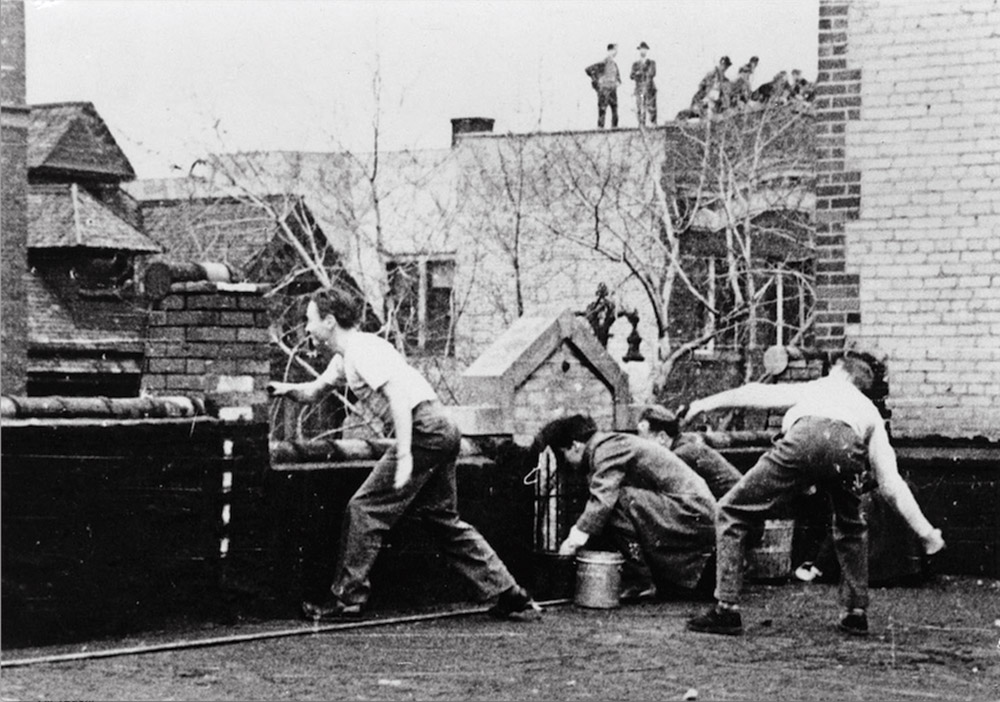 5 Campus Rivalries
Lakeshore versus Southeast residence halls
For the last five years, the two sides of campus have met each winter in an epic snowball fight that typically draws hundreds of students. The event has become known as the "Battle for Bascom." Participants use cunning, as well as dining hall trays, to defend the honor of their on-campus homes. In 2016, the battle was held at night for the first time, which didn't stop one student from showing up in a Speedo.
Badger Herald versus Daily Cardinal
Since the Herald was launched in 1969, a rivalry with the Cardinal (founded in 1892) was destined to take shape between the two independent student newspapers. Reporters spend each semester trying to out-scoop one another, but the Cardinal and Herald also meet twice a year to test their athletic prowess in a fall flag-football game and a spring softball game. The losing newspaper must run a story about the matchup written by a reporter from the winning newspaper.
Engineers versus Lawyers
In the 1920s and '30s, Saint Patrick's Day brought mayhem that was a byproduct of location: the engineering school sat across Bascom Hill (in what is now the School of Education building) from the law school. The two groups of students disrupted the annual parade on State Street by throwing rotten eggs at one another, and the enmity escalated in 1938 with vandalism done to both buildings. By 1940, university officials brought the parade to an end, replacing it with the annual Engineering Expo, which continues today.
O versus P
The taunting between these two student sections in Camp Randall Stadium took hold during some of the leaner years of the Badger football program. "In my freshman year, we'd go and chant, 'Go, Go, Section O,' because there wasn't much of a team," Donald Lipski '70 said in a 2005 interview following the installation of his sculpture Nail's Tails outside the stadium. Parents might prefer that today's occupants of O and P would stop trading vulgarities, but for many students, the tradition is as much a part of game day as the Chicken Dance and "Varsity."
Dean's Cup
Each fall since 1995, faculty, staff, and students at the UW schools of law and medicine have competed in a six-week series of competitions to raise money for local charities. The contest was the brainchild of Tim Stewart '93, JD'97. Each school forms teams to compete in numerous contests, from a bake-off to chess to flag football.