The library was the state's biggest building project since the Wisconsin Capitol in 1917. In the 1980s, plans for an eight-story addition were reduced by one floor to avoid blocking views of the capitol.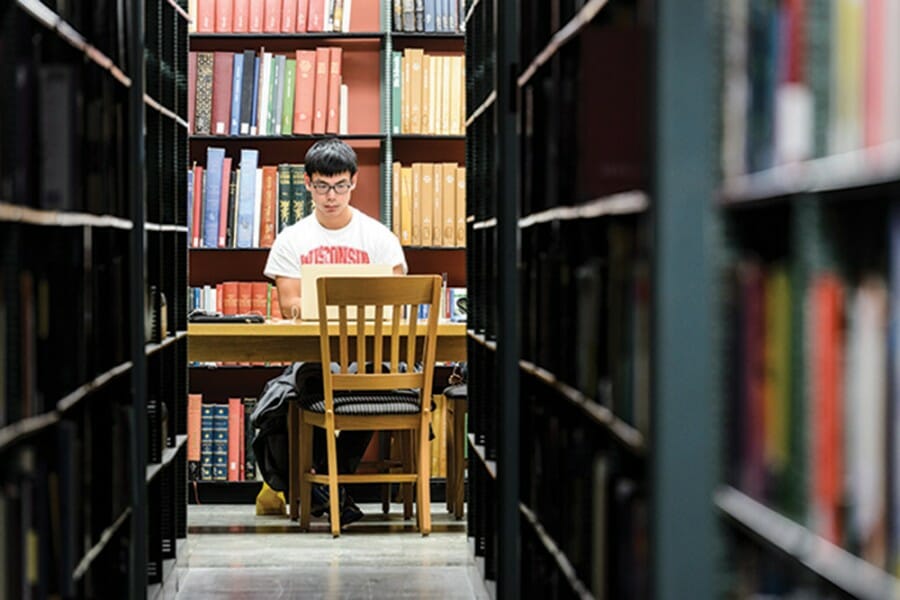 Memorial Library is home to 3.5 million volumes — the largest single library collection in the state. Before the building's construction in 1953, the library shared space with the Wisconsin Historical Society.
Locked carrels, frequently called "cages," are visible in this 1960s image. Second-year graduate students looking to avoid lugging books back and forth to the library can apply for one of the solitary study spaces.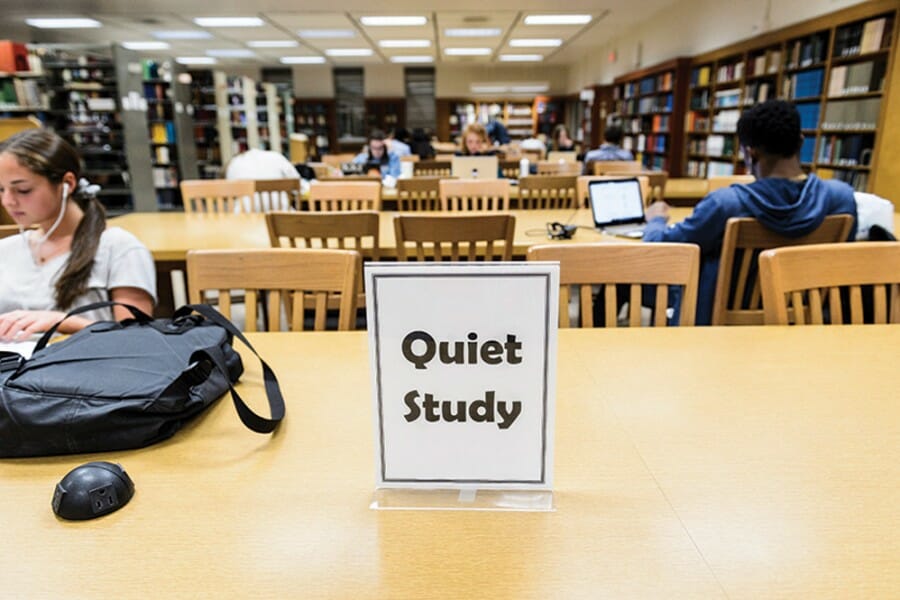 The library is known as one of the best places on campus to power through solo studying, a reputation reinforced by one review posted on Google: "Quietest public place for UW students. Not suitable for group work."