Helen C. White Hall, with a View
Helen C. White Hall opened in 1971 with "135,000 books, a view, and a chance to be alone," the alumni magazine stated at the time. The three-story section used for undergraduate studying and the book collection is known today as College Library, which stays open 24 hours on weekdays.
The building was named in honor of English professor Helen C. White PhD'24, who died in 1967 after 48 years of teaching at the UW. White was the first woman to earn a full professorship within the College of Letters & Science.
In addition to College Library, the hall is home to classrooms and academic departments, including English, Afro-American studies, and philosophy. The English as a Second Language program (above) is also housed within the space.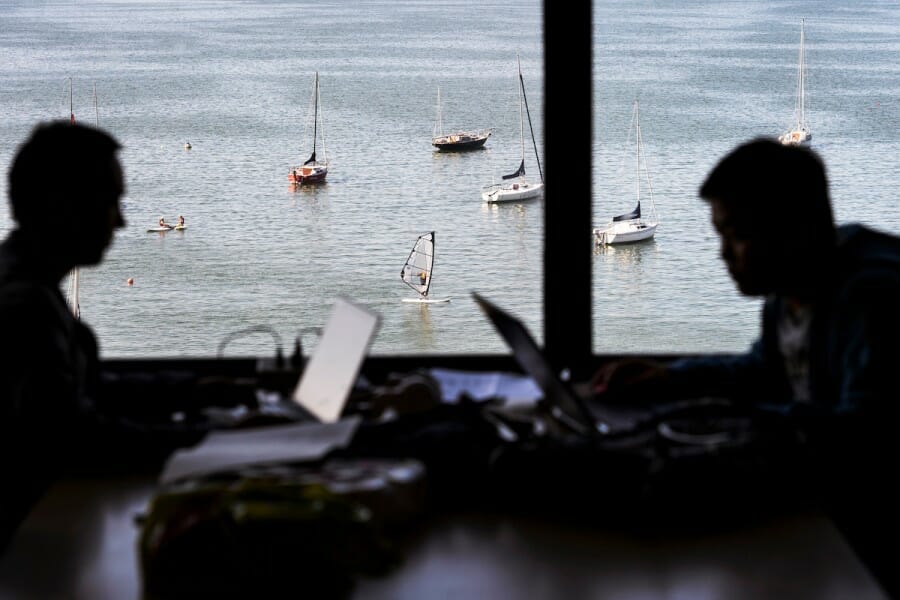 Located at 600 N. Park Street by Memorial Union, College Library lies near the shores of Lake Mendota. Finding an open table — let alone a scenic window seat — can be especially difficult during a crowded finals week.