Consummate Cinematographer
Peter Deming '80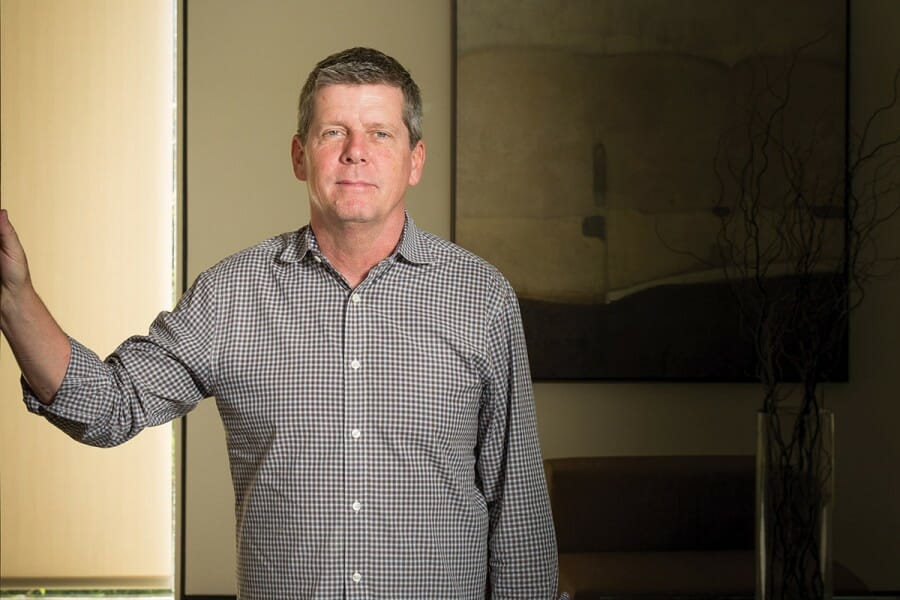 Known For
Twin Peaks
Oz the Great and Powerful
The Cabin in the Woods
Last Night
Drag Me to Hell
I Heart Huckabees
Scream 2, 3 & 4
Austin Powers in Goldmember
Mulholland Drive
Lost Highway
Evil Dead II
As an award-winning cinematographer, Peter Deming '80 made his artistic mark in numerous films while collaborating with the likes of David Lynch, Sam Raimi, and Wes Craven. He recently returned to campus for a screening at UW Cinematheque, where On Wisconsin caught up with him to learn more about where he has been, what got him there, and what's next.
Why did you choose to attend UW–Madison?
I was a Wisconsin kid. My father was transferred to Beirut [Lebanon] for his job, so my sister and I were both born there, but I primarily grew up in Racine. And if you're going to go to a state university, Madison was always the choice. …. I had this Egyptian professor in communication arts. His name is Badia Rahman. He was fantastic — very encouraging! He was one of the first to photograph through a beam-splitter, which both transmits and reflects light equally. This enables photography of two live objects simultaneously, which is pretty much the beginning of modern visual effects.
What's the best thing about cinematography?
It's a job that is highly creative, highly collaborative, and artistic, but it's also rooted in technology. It combines all the things needed to create specific worlds for viewers. There are times when you're on set, and you're exhausted or conditions are miserable, and that's when you remind yourself that there aren't many people who get to do what you do, which is essentially going out every day and spending someone else's money to put your ideas on the screen.
You've worked with a variety of directors. Whom do you best collaborate with?
There is no better job in filmmaking than working with David Lynch. Every day is an adventure. While attending [the UW], I saw Eraserhead for the first time at the Majestic. I was sort of shell-shocked by it, and I've been fascinated with David ever since. It's that experience where you follow someone over the years, whether it's a filmmaker or musician, and you get to know their work so well that you feel like you know them. Once I got the opportunity to collaborate with David, I felt like I knew his preferences because I had seen everything he had ever done.
What's next for you?
I'm currently working on a film called Fonzo, which focuses on the last year of Al Capone's life — his reckoning with his end of days, his life, and his family. … I am looking into directing at some point, but I have also seen what directors go through. It takes an incredible amount of time to get a project going. In my role as a cinematographer, I'm used to going into a job, and I'm in and out in three to six months — sometimes longer, if it's a bigger film. However, when you direct, it's two or three years, at least. So I'm weighing that whole part of it, too. I'm definitely looking around; let's put it that way.
Interview conducted, edited, and condensed by Nicole Heiman
Published in the Winter 2018 issue