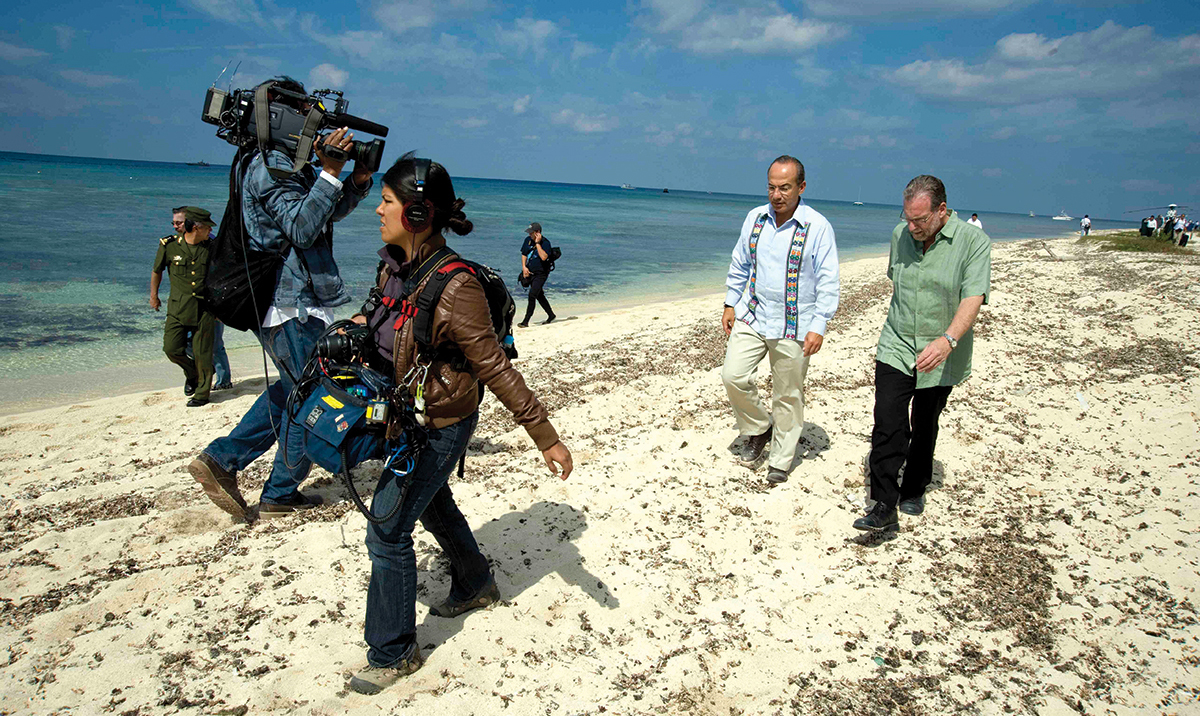 The Travel Detective
Journalist Peter Greenberg '72 crisscrosses the globe to dig up inside info on the world's largest industry.
Travel journalist Peter Greenberg '72 has never been one to let inconveniences get in the way of telling a good story. So when he ended up in a hospital emergency room in Aspen, Colorado, right when he was supposed to record his nationally syndicated radio program, he moved his IV line to the side, slid on a pair of headphones, and talked through the pain for the three-hour show. "There is always a way," he says.
That motto underscores Greenberg's longevity as "The Travel Detective" in an industry increasingly saturated with dilettante bloggers. Every year, the multi–Emmy Award–winning journalist racks up 450,000 airline miles and logs six intense training sessions in an aircraft simulator so he can be an authoritative voice for audiences. He reaches them via his radio show (Eye on Travel), books, CBS News reports, and PBS television shows (including The Travel Detective with Peter Greenberg). "I'm an investigative reporter," he says, "and I'm applying my reporting techniques to the largest industry in the world."
"I Wrote the World's Worst Story"
Travel came naturally for Greenberg. At six months old, he became the first member of the American Airlines Sky Cradle Club when he flew with his mother on a DC–6 from New York to Los Angeles to visit his grandfather, an executive with Douglas Aircraft Company. At age 12, he took his first grand tour through Europe.
Journalism, on the other hand, came by accident. After arriving at UW–Madison from his home in New York City in 1967, he was afraid he'd get lost on such a big campus. "Someone told me, 'Join a fraternity or join the school newspaper,' " he recalls. That's how he found himself at the offices of the Daily Cardinal on October 18, 1967, the day students protested the presence of recruiters from Dow Chemical, which made napalm during the Vietnam War. The event is considered a turning point in the antiwar movement for mobilizing college students nationwide. The university called in the Madison police, who beat and forcibly removed protesters and used tear gas on students.
"At the Cardinal, there was tear gas and broken glass everywhere," Greenberg remembers. "I walked in [innocently] going, 'I'd like to join the paper.' They said, 'Great. Cover this.' "
It was Greenberg's first byline — not his best, he admits. "I wrote the world's worst story, trust me, but they had no choice but to run it on the front page. The next morning, I woke up in my dorm, and everyone was saying, 'Hey, saw your story!' I thought, 'You saw that? I think I'm going to like this.' "
By the time Greenberg turned 19, Newsweek had hired him as a campus correspondent. At 20, he was promoted to a regular correspondent (the youngest in the magazine's history) to cover stories around the country in between exams. "I embraced the philosophy of Mark Twain, who said, 'I have never let my schooling interfere with my education,' " Greenberg says.
That was the case in 1969, when Greenberg was in Washington, DC, covering a major antiwar protest and received a phone call from a classmate. "He told me, 'Your final project for Radio, TV, and Film is due at 1 p.m. tomorrow,' " Greenberg recalls.
Greenberg found a way. He wrote a script for a 30-minute show on WHA-AM on his flight back to Madison. After landing at 9:40 a.m., he scrambled to line up a production staff, ran to Rennebohm Drug Store to make photocopies of the script for everyone, and then recorded and submitted the show. By 4 p.m., he was on a flight back to Washington to continue covering the march.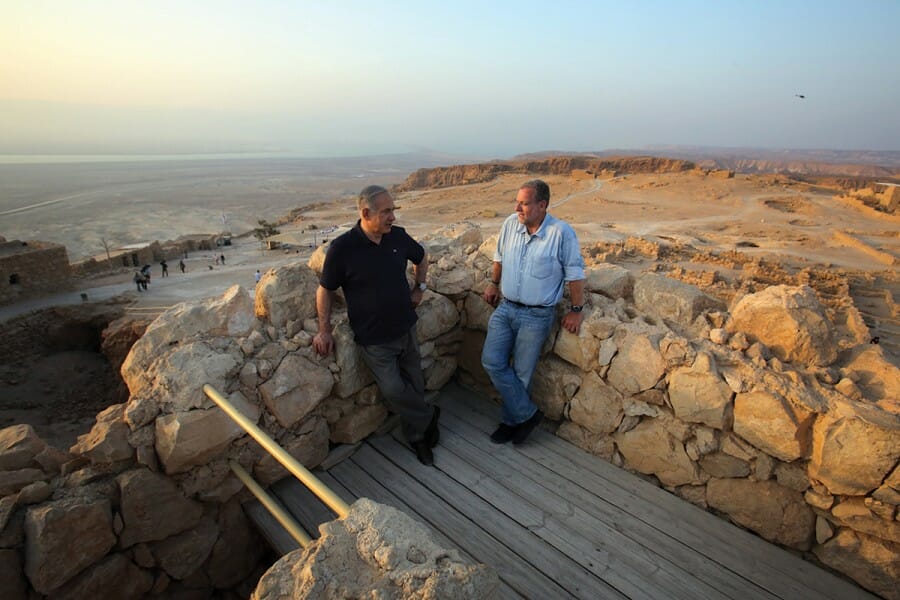 The Savvy Traveler
After graduating, Greenberg worked for Newsweek as a West Coast correspondent, reporting on subjects ranging from the Patty Hearst kidnapping to the Rolling Stones. As in his grandfather's day, California was still a hub for aviation. "It dawned on me very early in my career that no one was covering the process of travel and transportation," he says. "So in addition to covering crime and music, I developed travel as a beat."
That beat went on, even after he left Newsweek to produce movies and television shows for Paramount and MGM. While he was busy developing such TV blockbusters as MacGyver and thirtysomething, he still wrote a weekly syndicated travel column called The Savvy Traveler, which appeared in 60 newspapers nationwide. A colleague at Paramount was a fan of the column; he launched Greenberg from behind the scenes to in front of the cameras by hiring him as the travel editor of ABC's Good Morning America. Greenberg has since performed that role for three major broadcast networks over the past 30 years.
He's been along for the ride as the travel industry migrated online. Reservations, reviews, and a ride from Point A to Point B are available at the click of a button. The mix of people traveling internationally has changed, as millennials prefer to spend money on experiences rather than material goods and the growing middle classes in China and other developing countries explore beyond their borders.
Greenberg has helped his readers understand these changes. "I called myself the Travel Detective because I wanted people to realize I wasn't promoting anything — I was presenting," he explains. "There's a huge difference. I am sharing insider information that is a meaningful takeaway for them. It's not enough to point out a problem if you don't tell someone the solution, too."
An Enthusiastic Companion
Greenberg's deft mix of authority and affability serves him well not only in times of a travel crisis, such as covering the Miracle on the Hudson for NBC's Dateline (which earned the network an Emmy), but also in lighthearted moments, including his radio report on the stinkiest cheeses in Paris. When he invites viewers to join him at the start of each show, you can tell he is sincere, an enthusiastic travel companion who simply wants you to see what he is seeing. "He has this amazing capacity to relate to human beings better than anyone I ever met," says Jack Cipperly '62, MS'64, PhD'68, a longtime assistant dean in the UW's College of Letters & Science who has been friends with Greenberg since his days at the Cardinal. "He is remarkable at meeting people and earning their trust so they confide in him. It's perfect for his profession."
That skill is the key to the success of Greenberg's television series The Royal Tour. In each episode, a head of state serves as a tour guide for Greenberg and his viewers. "The beauty of this show is that it humanizes the country and its leader, whether you like or agree with him or not," he explains. "At its heart, it's just two guys on a road trip."
For the series, Greenberg has swum in a cenote (sinkhole) with former Mexican president Felipe Calderón, hiked to see mountain gorillas with Rwandan president Paul Kagame, and ridden on camels with King Abdullah II of Jordan. In Israel, he played soccer at an Arab-Israeli club with Prime Minister Benjamin Netanyahu — until, that is, Netanyahu tore a tendon. Production stopped immediately. But for Greenberg, there's always a way. He shifted his attention to other projects and enjoyed some rare down time at home on Fire Island, New York, where he serves as an active volunteer firefighter. Finally, Netanyahu healed. Greenberg then returned with his crew to film take two of the Israel royal tour.
Greenberg has racked up a lifetime tally of 22 million airline miles and counting, but those miles are not the sole measure of his career. The U.S. Travel Association inducted him into its Hall of Leaders, the single highest honor for an individual in the travel and tourism industry. The recognition placed him in the company of such luminaries as Walt Disney and J. W. Marriott. "Quite frankly, I was surprised by it," Greenberg says, "because you get those kinds of awards right before you go to the nursing home. It's great to be in that company, but I wasn't ready to go [into retirement] then, and I'm still not ready to go."
Saint Louis–based freelance writer and travel addict Kristin Baird Rattini is always planning her next adventure.
Published in the Winter 2019 issue