In October, campus concertgoers heard something no music lover had ever heard before: the hyperpiano.
The invention of UW music professor Christopher Taylor, the hyperpiano features a custom-built, two-keyboard console linked electronically to two separate, normal pianos fitted with special player mechanisms. That structure offers players a much broader range of possibilities than a standard piano does.
Taylor developed the instrument on campus, working at the Morgridge Institute in the Wisconsin Institutes for Discovery.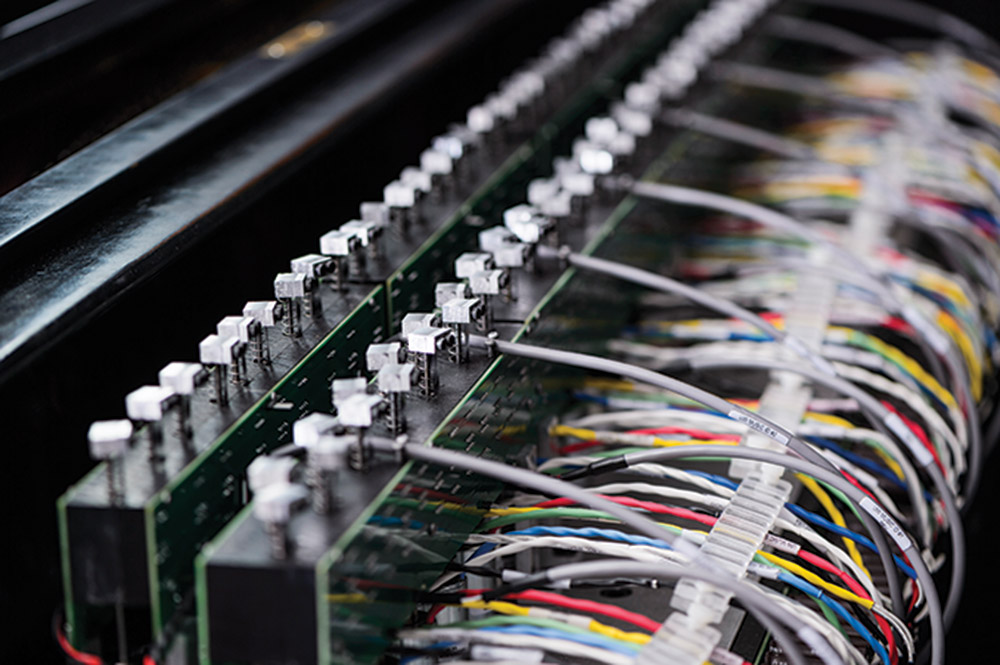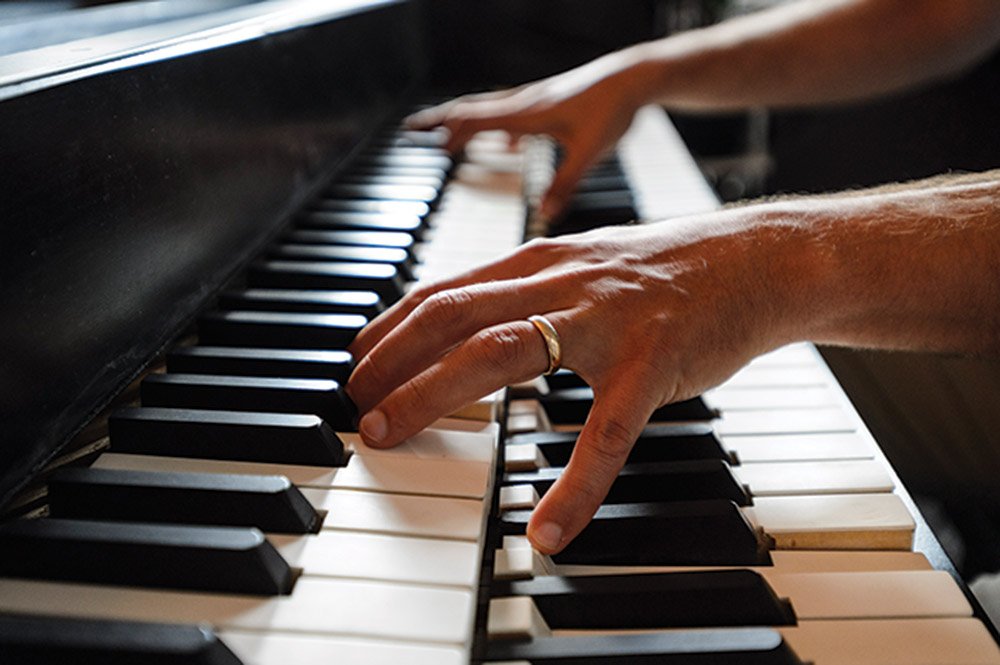 "Thanks to the way in which the instrument's musical information gets relayed in digital form," Taylor says, "it will be possible not only to span intervals with a single hand far beyond the reach of a normal hand on an ordinary piano, but [also] to play rapid passages in which every tone one hears is actually a 10-note composite chord. The ability to produce musical sounds emanating from two opposite sides of the stage will also open up a range of appealing possibilities."
Taylor played one of his signature pieces: Bach's "Goldberg Variations," the composition that helped make his reputation as a leading concert pianist.
"Given that I will be extremely busy with final refinements and debugging of the instrument's internal software, I won't have time to learn anything new," he said before the concert. "But plans are afoot for new compositions and arrangements, by myself and also other composers."
Published in the Winter 2016 issue