The Creation Station
UW Makerspace puts no limits on a student's imagination.
The Makerspace opened its doors in 2017. Housed in Wendt Commons and funded as part of the Grainger Engineering Design Innovation Laboratory, it contains a machine shop, prototyping tools, and the Kohler Innovation Visualization Studio for virtual-reality projects.
The Makerspace supports for-credit courses and offers free workshops, such as one on thermoforming masks held before Halloween. Starting in summer, the space will host an interdisciplinary master's degree program.
Some of the most popular tools in the Makerspace are its 3D scanners and printers, with more than 3,000 parts printed in 2018–19. Waterjets, drones, and laser cutters — used to cut this marketing card — are also available.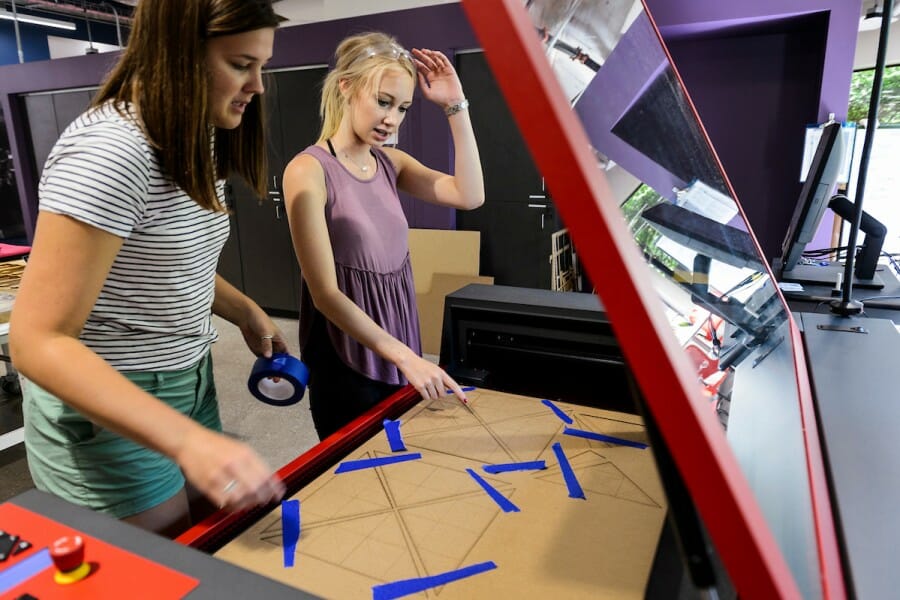 To encourage peer-to-peer, hands-on learning, the Makerspace is staffed mostly by graduate and undergraduate students. A large staff — each student works about 10 hours a week — helps create a diverse and welcoming space.