From Oakland, with Love
In Blindspotting, Rafael Casal x'10 explores a single mother's struggles.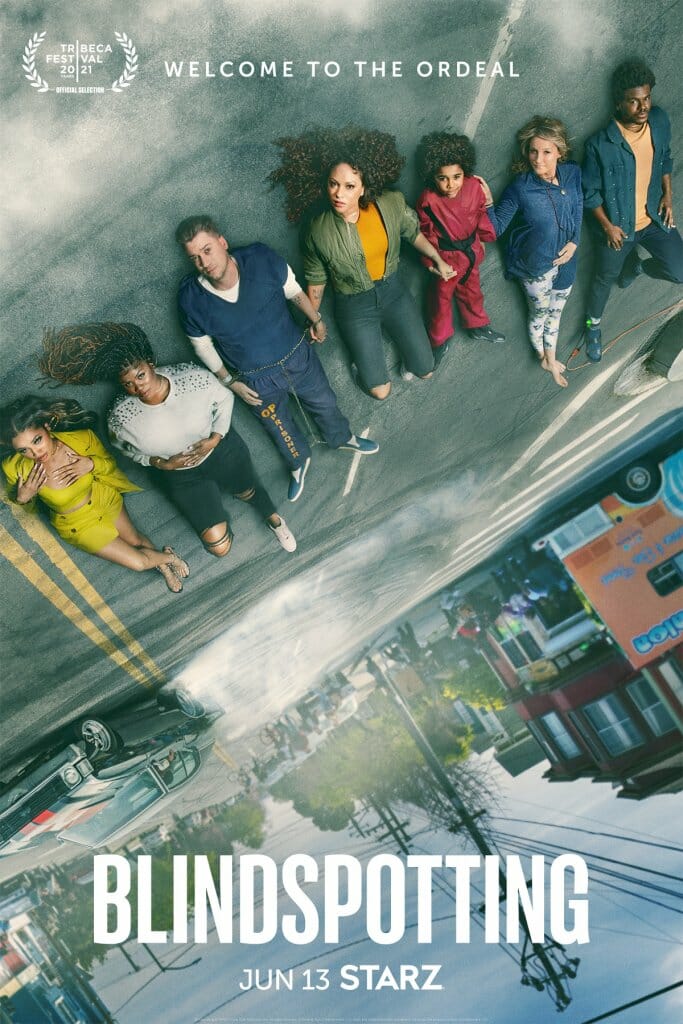 In the TV show Blindspotting, characters quickly learn that when life gets messy, you turn to family members — even if they're a little messy, too.
The show is a continuation of the 2018 film of the same name from writers and executive producers Daveed Diggs, of Hamilton fame, and Rafael Casal x'10, former director of UW–Madison's First Wave. The series shifts the story's focus from childhood friends Collin (Diggs) and Miles (Casal) to Miles's partner Ashley, played by Diggs's fellow Hamilton alum Jasmine Cephas Jones. It follows her experience navigating life as a single mother in West Oakland, California, while Miles is incarcerated.
With poignant acting, lyrical verse, and bursts of dance, Blindspotting is an ode to Oakland, the city in which the show is also partially filmed. It's infused with Bay Area culture as well, courtesy of its East Bay–born creators. It is also a commentary on struggles with race, class, gentrification, and the carceral state.
"I do think it's our responsibility to try to have an impact on the systems and institutions that we have to work with in order to make the show," Casal told the Los Angeles Times in June. "We may not be able to do that overnight. We may not be able to fundamentally shift one of those things. But we can at least chip away at it."
The show premiered in June to critical acclaim, receiving a 100 percent "Certified Fresh" rating on Rotten Tomatoes and praise for its refreshingly unconventional approach to TV. It can be found on Starz, Hulu, and other streaming platforms.
Published in the Winter 2021 issue