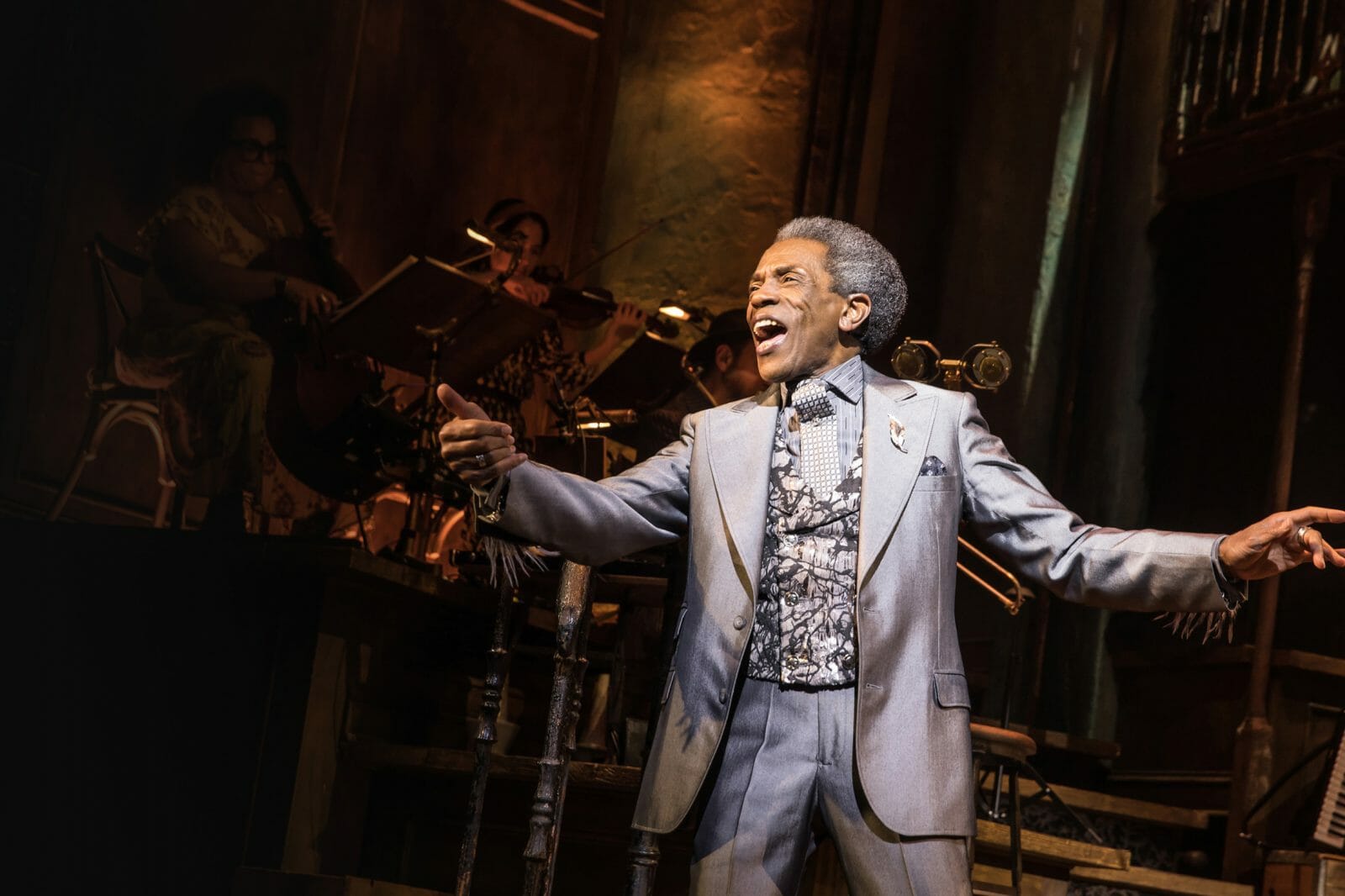 The
One
and
Only
André
De Shields
The Tony–winning Broadway star forged his artistic identity at UW–Madison.
This is the story of a man who became a wizard, and eventually a god.
Everyone who met André De Shields '70 after he arrived at UW–Madison in 1968 knew that he was no average mortal. The aspiring actor joined a small community of artists and activists who believed that theater could change the world — and that De Shields himself was destined for a bigger stage. In 1969, some of them loaned him money for an audition that set him on the path to his 50-year career in show business. It took him from the title role in The Wiz to Hadestown, for which he recently won a Tony Award for Best Featured Actor in a Musical. Last June, he delivered his acceptance speech in his trademark, precise diction while wearing a pair of gold, winged Adidas sneakers appropriate for his part as the Greek god Hermes.
Among De Shields's UW friends, "there's no one like André" is a common refrain. They use words like astonishing and extraordinary to describe him, always with deep affection in their voices. He's repaid his debt to them by maintaining lifelong friendships.
"This is why I am who I am today — because of the people who consistently love me into consciousness," De Shields says via FaceTime between performances of Hadestown, which is based on the Greek myth about Orpheus in the underworld.
De Shields, who previously earned Tony Award nominations for his work in Play On! and The Full Monty, says there's a "direct artistic line" from his earliest stage experiences in Madison to Broadway's Walter Kerr Theatre, where he performs eight shows a week at age 73. He transferred from a small Quaker college in Ohio to the UW because of its reputation as a hotbed of political activism, and he spent only 18 months on campus. But it was the right place at the right time, helping him overcome personal challenges and forge his identity as an actor.
Fueled by Rejection
In 1969, the now-defunct Madison Civic Repertory Theatre cast De Shields in the role of El Gallo in the musical The Fantasticks. The part was one of many he has taken on that were not envisioned for a black man; he returned to the Rep over the years to play Sheridan Whiteside in The Man Who Came to Dinner and the stage manager in Our Town.
"That is not by chance. It's his intention to play roles that are not typically associated with performers of color," says Michael Goldberg '64, who has known De Shields since serving as assistant director of the Union Theater in the late 1960s, and later served as its director from 1983 to 2003. "He said to me once, 'You know, if you're a black performer in New York City, they have two questions: Can you sing? Can you dance?' "
De Shields captivated people with his personality, says Vicki Stewart '58, cofounder of Madison Civic Rep. She recalls the green nail polish he wore when they first met and the scene at the cast party for The Fantasticks, where he was surrounded by young men and women, "all on the floor, listening to his every word." Decades later, his effect on people is the same, says Leo Sidran '99, an Oscar-winning music producer who has collaborated with De Shields. "There's a lot of intensity that just comes from him — like sparks coming off," Sidran says.
One, surround yourself with people whose eyes light up when they see you coming. Two, slowly is the fastest way to get to where you want to be. And three, the top of one mountain is the bottom of the next. So keep climbing. André De Shields in his acceptance speech after winning the Tony Award for Best Featured Actor in a Musical on June 9, 2019.
De Shields's debut at the Madison Civic Rep came after a handful of productions with Screw Theater, where he joined other students who didn't land parts in on-campus plays. De Shields stood out in several ways, says Stuart Gordon x'70, who founded Screw and later became a Hollywood director. "He spoke almost with an English accent," says Gordon, a fellow theater student who met De Shields when the two were auditioning for roles. "He sang 'Stormy Monday' — it was so soulful and fantastic that whenever I hear that song, I can't think of anyone but André."
De Shields auditioned for everything on campus, says his roommate, Lanny Baugniet '70, including the role of Helen of Troy in The Trojan Women, which he didn't get. "I always thought that was a terrible error on [the director's] part," says Baugniet, who went on to found Theatre Rhinoceros in San Francisco. De Shields is more direct about the decision: "Among the student body, it was unanimous that I had turned in an audition nonpareil — incomparable." When the cast list was posted, "my heart broke, because another student was cast who, similarly, was unanimously considered unfit for the role. This brought up issues of bias, prejudice, discrimination, intolerance, elitism."
De Shields's first role with Screw Theater was Aaron in Titus Andronicus, a production of Shakespeare's bloodiest tragedy, staged on Bascom Hill. The actors mainly grunted and groaned like cavemen rather than speaking actual dialogue. De Shields went on to play Martha in Who's Afraid of Virginia Woolf?, which the cast performed in an apartment beginning at one o'clock in the morning to mirror the time and setting of the story. By the time the play was finished, the sun was coming up.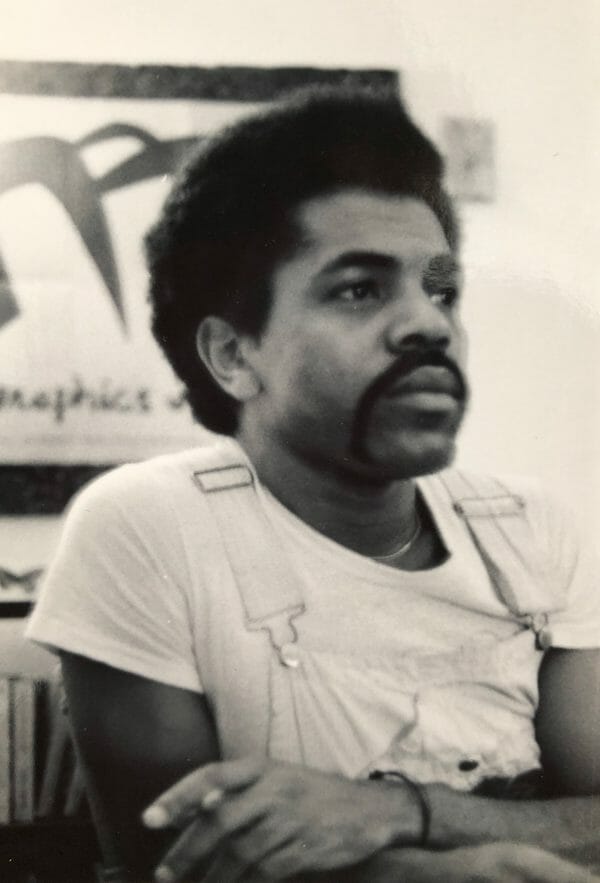 "Discovering Some Stank"
De Shields played the role of Tiger Lily in what is often described in campus lore as "a nude production of Peter Pan." But that description misses the meaning, he says. Directed by his friend Gordon, the production used the fantasy tale to depict the loss of political innocence in the wake of the violent crackdown on Vietnam War protesters during the 1968 Democratic Convention and the assassination of Martin Luther King Jr. Members of the Black Panther party were stand-ins for Neverland's indigenous people, Captain Hook was the mayor of Chicago, and Peter and the Lost Boys were hippies. The play was to feature a dance by seven nude young women but ended up with just two of them plus De Shields, who stepped in when others dropped out for fear of the consequences.
"You knew immediately that this was going to cause chaos," says Zorba Paster '69, who attended the performance and became friends with De Shields after meeting him through his future wife's sister Bobbye Natkin-Gains '70.
After the first Peter Pan performance, the university locked the group out of the Play Circle at the Memorial Union, but they found a home for the final two shows in what was then B–10 Commerce (now Ingraham Hall), Gordon says. The local district attorney filed obscenity charges against Gordon and his future wife, Carolyn Purdy, who appeared in the infamous scene, but they were later dropped.
"We were finally peeling the onion that was America, and we were discovering some stank — some funky, stinky things," De Shields says. "We knew that when found out there would be hell to pay. And that's what people remember about Peter Pan, that there was a nude scene. They don't remember how comprehensive it was in taking on the political battles that were being fought across the country."
The Big Breakthrough
During their free time, De Shields and Natkin-Gains would borrow a friend's convertible to drive into the Madison suburbs. Along the way, they pretended De Shields was a guest on The Tonight Show, and she would play the part of Johnny Carson and interview him. Hilary Richardson '71, who met De Shields through friends in the theater department, says he taught her how to cook his favorite clam spaghetti on the night a group gathered for dinner at his apartment and later watched the first moon landing on television.
De Shields sometimes brought UW friends along when he visited his native Baltimore, where his early years were difficult. Relatives nicknamed him "professor," but many in his community saw his goals as unobtainable. "I had an opportunity to take evidence back to Baltimore that, piece by piece, my dream puzzle was coming together," he says. "Something as meaningful then, but may seem trivial now, as bringing home a white friend from school into the ghetto and having every neck turn with whiplash. 'What does he think he's doing?' [It] helped me to become legitimate to those doubters and it helped my community of people, who had no idea what my Baltimore life was like, to understand why I was so committed to being belligerently self-confident."
Though not yet done with his degree in English and creative writing, De Shields felt ready to take a big step when he learned of auditions for the Chicago production of Hair. He didn't have enough money to cover the $10 round-trip bus ticket, so his friends Nina Curtis MA'69, Natkin-Gains, and Richardson chipped in. Curtis still keeps a copy of the IOU that De Shields wrote by hand on a ragged slip of paper (signed by two witnesses). It reads, "I, the undersigned, do hereby promise, pledge, and swear to escort Miss Nina Lepinsky on and finance a world-wind, jet-set, leisurely tour of the planet Earth. Conditional Clause: that I make it (as it were) in the Chicago production of HAIR."
His audition was delayed by one day due to the line of hopefuls that stretched around the block, De Shields says. The theater was one block from Grant Park, so he found a bench and slept there overnight. He got a callback, borrowed more money for a return trip, and won a part in the show.
"These three women [Nina, Hilary, and Bobbye] are in my life to this day, and whenever we are together, I pay the tab. We go to the dinner, it's on me. We go to the theater, it's on me," he says. "And each time they said, 'No, André, no, no, no.' I say, 'Uh-uh. No. I'm paying this debt.' "
Once, De Shields sent Curtis a note with a one-dollar bill as a token of his thanks for her support. Another time, while he was performing in London's West End, it was a one-pound coin. Years later, he played tour guide for Natkin-Gains's children in New York City and sang at her son's wedding.
After De Shields left the UW to begin rehearsals for Hair, his professors made arrangements for him to finish his last semester as an independent study. He was on stage in Chicago during what would have been his commencement ceremony.
"What Could Possibly Frighten You?"
In 1973, De Shields made his Broadway debut when Warp!, a science-fiction play first produced at Gordon's Organic Theater Company in Chicago, ran for seven performances. In 1975, he was back on Broadway, creating the title role in The Wiz. Producers posted a closing notice on opening night based on initial reviews, but national television ads (a first for marketing a Broadway musical) sparked ticket sales, and it won the Tony for Best Musical.
De Shields has reprised the role over the years, including a 40th-anniversary performance five years ago. He still fit into the signature tight white bellbottom jumpsuit. "Part of the marketing was, 'Mr. De Shields is wearing his original costume.' So the people were clutching their pearls," he says with a mischievous laugh.
In 2004, De Shields missed another UW commencement, where he was due to receive an honorary degree, when his airplane was grounded in Chicago. He stood for the three-hour bus ride to Madison and arrived a few hours late, donning a cap and gown to collect the honor in a small, informal gathering at the chancellor's house.
De Shields returned for commencement in 2007 to deliver the charge to graduates. He opened his speech by singing a few bars of "Aquarius" from Hair and reminded them that "humankind can and must heal itself." And just as he did after winning the Tony, he offered his rapt audience some hard-earned words of wisdom. This time, they were pitch-perfect for those about to go into the world with a UW degree.
"Once you have experienced a single snowbound winter in Madison, Wisconsin, caught between those white-knuckle crosswinds that blow off of Lake Monona and Lake Mendota," he said, "what could possibly frighten you?"
---
Jenny Price is a writer and Broadway fan based in Madison and a former coeditor of On Wisconsin.
Published in the Winter 2019 issue.
Watch André De Shields in Action