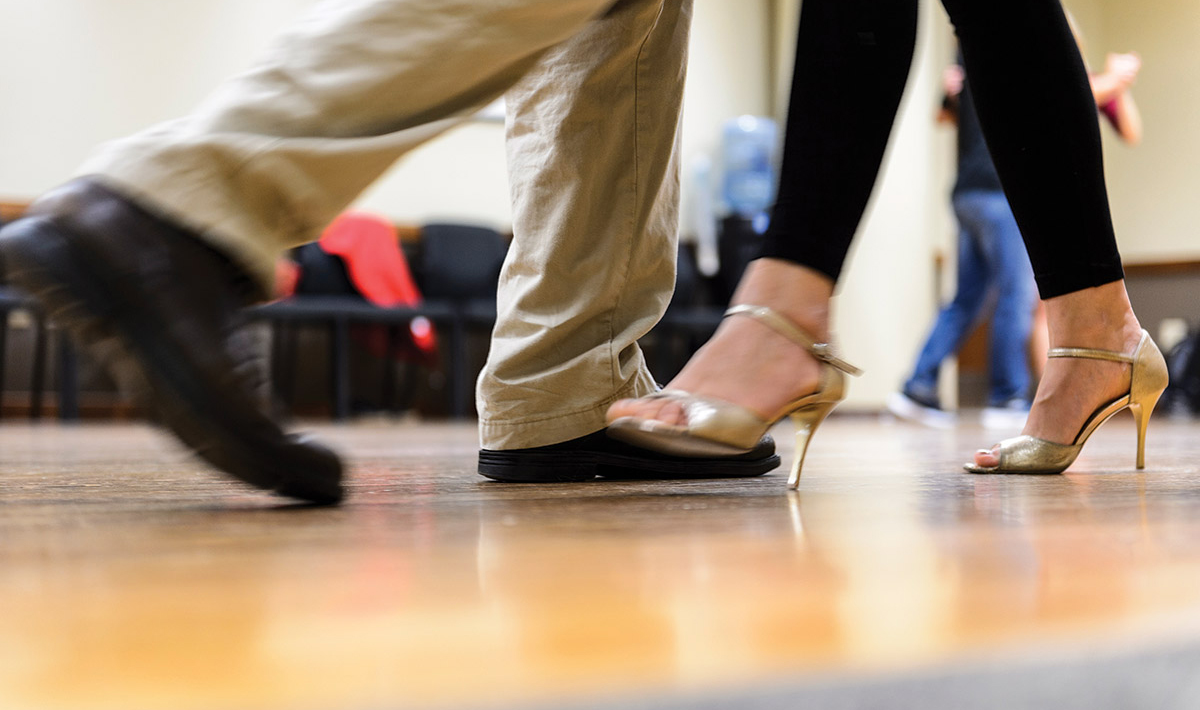 9 Student Clubs
You Wish You Would Have Belonged To
At a school as sprawling and vibrant as UW–Madison, the range of student clubs is so extensive that even the most dedicated Badger couldn't attempt to give them all a try. From more serious academic, athletic, and artistic pursuits to the essential Wisconsin wild cards — such as Cheese Club or the Badger Brewing Association — students are hard-pressed to find an interest or activity that doesn't already have some sort of organization on campus. We've compiled some of the most unusual contenders to give you a taste of today's extracurricular life.
Beowulf Club
The club kicked off in 1987 as a supplement to the only Old English literature course on campus. Every Friday, medieval buffs gather to read a variety of Old English texts and discuss modern interpretations.
She's the First
The campus chapter of a national organization, She's the First UW–Madison raises funds through book drives, spin-class fundraisers, and a nationwide cupcake sale to sponsor girls in countries where it is difficult for them to access education.
Alexander Hamilton Society
The society promotes debate on world affairs, national security, and the economy by hosting nonpartisan discussions — such as one on President Trump's foreign policy — for the campus community.
Sign Language Club
The close-knit group meets weekly to learn the basics of conversing with American Sign Language, one of the most commonly used languages in the world.
Tango Club
Whether it's teaching beginner lessons or hosting a formal milonga, the club provides an opportunity for dancers to have fun while honing their Argentine tango skills.
Improv Comedy
Looking for a laugh? Head to a performance by one of the UW's two improvisational comedy groups — Iceberg Improv or the Understudies — which both use fast-paced, creative action to captivate audiences.
Campus Kitchens Project
Born from a passion for food sustainability, the group recovers roughly 150 pounds of leftover food per week from UW dining halls to serve at weekly community meals, which are open to the public.
Fandom Club
Harry Potter, Marvel, Doctor Who, Star Wars, and more — the club celebrates all things fan-related and creates community in geek culture.
Insight Wisconsin
After an Intro to Engineering Design class was phased out of the curriculum, engineering undergraduates wanted more real-world design experience. Now, more than 50 student inventors complete projects such as zero-gravity simulators and convertible crutch scooters.