6 Surreptitious Science Lessons in Alumni Park
When the Wisconsin Alumni Association opened Alumni Park in October, it offered more than a green space on the Lake Mendota shoreline. It also included dozens of exhibits that feature hundreds of UW alumni and the things they've done to leave a mark on the world. Tucked in among those exhibits are several science lessons — to be found by those who look carefully.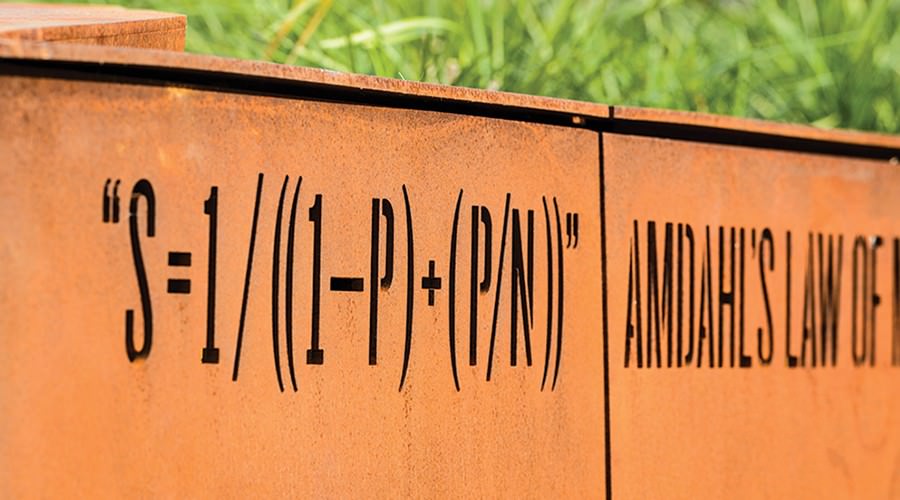 S = 1/((1–P) + (P/N))
Carved in a steel plate near the middle of the park is this odd collection of letters and symbols: it's the formula for Amdahl's law of parallel computing. Gene Amdahl MS'49, PhD'52 was a UW graduate who helped advance the world's knowledge of how to harness multiple computers to speed their work. When you're parallel-computing, be sure to obey this law, unless you want trouble with the computer police.
Vitamin D
On the Badger Pride Wall, along the park's eastern edge, you'll find an arrangement of dots and lines: it's the molecular model of vitamin D. Harry Steenbock 1908, MS1910, PhD1916 discovered how to enrich foods with vitamin D, thus ending the scourge of rickets. If you want to make vitamin D at home, arrange your carbon, hydrogen, and oxygen atoms thusly.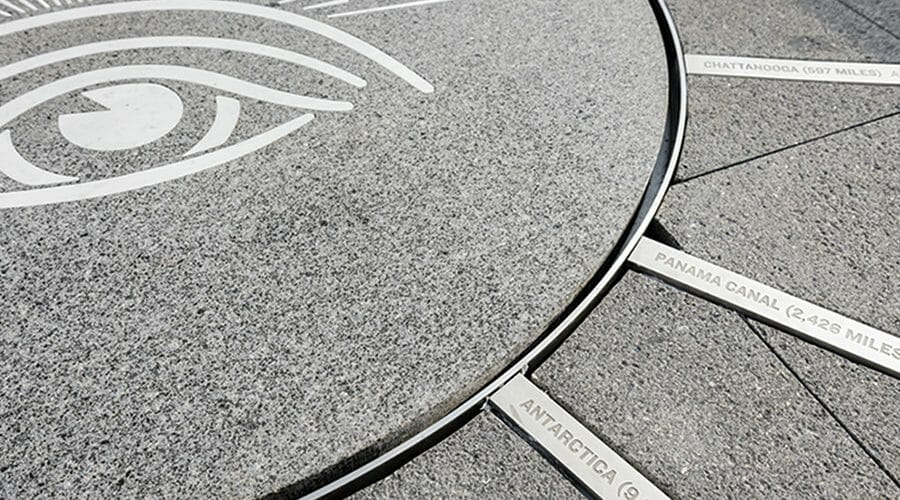 9,181 Miles
At the north end of Alumni Way — the sidewalk that runs through the center of the park — a series of lines radiates out from a circular numen lumen seal. One notes the exact distance from Madison to the South Pole, where the UW has research staff at the South Pole Research Station.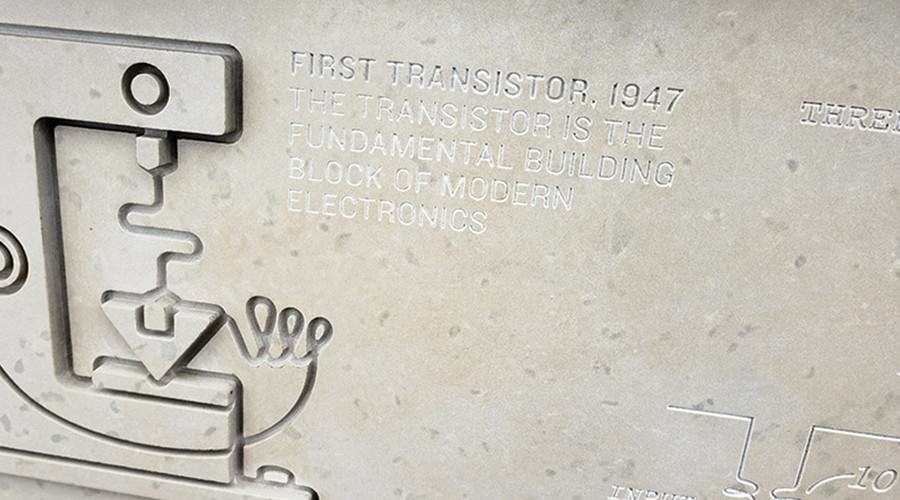 Three-Electrode Circuit Element
On the stone panels along Alumni Way, one section is devoted to John Bardeen '28, MS'29. Look closely to see etchings of his original plans for the transistor, the electrical device that earned him the first of his two Nobel Prizes. You now have all the information you need to build your own transistor.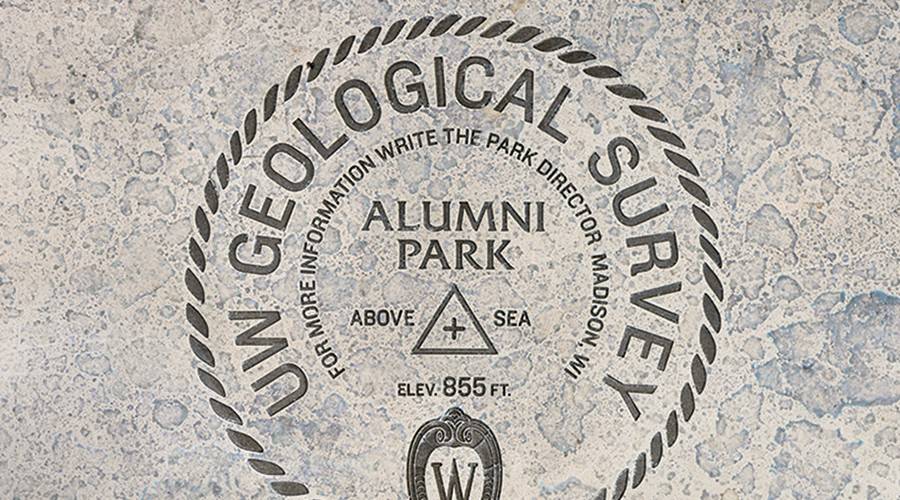 855 Feet
On a small brass plaque honoring the work of Florence Bascom 1882, 1884, MS1887— the first woman to serve on the U.S. Geological Survey and the daughter of John Bascom — you might see this figure. It's the elevation of Madison above sea level. We can't all make it to the beach, so if you want to be at sea level, you'll need a shovel.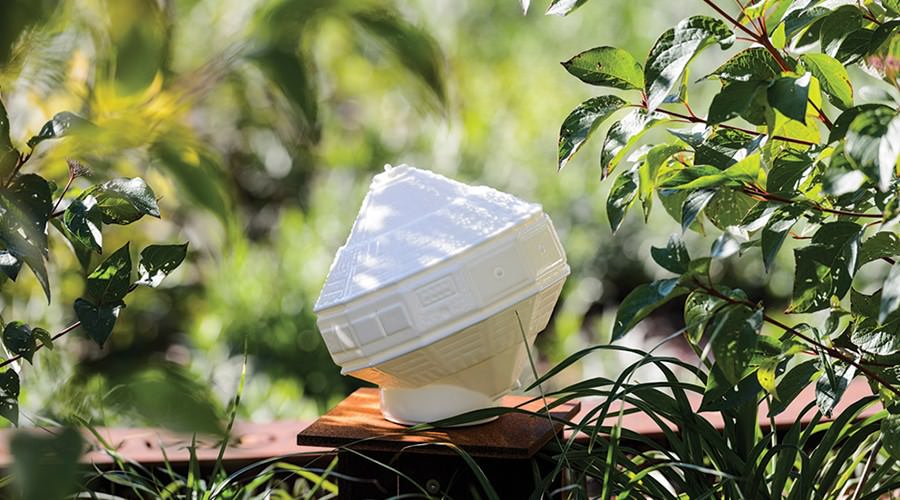 Explorer 7
Near the Langdon Street side of the park, situated just a little above ground level, there's a small, white, resin lighting element in the shape of a satellite — the Explorer 7 satellite, to be exact. This was the spacecraft on which legendary UW professor Verner Suomi placed his radiometer (an instrument that measures radiation), giving rise to the age of satellite meteorology. The park's version of Explorer 7 is just six inches above Earth's surface, some 311 miles closer than the original.